Things to do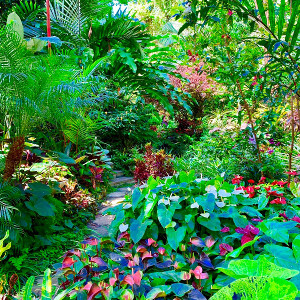 Explore
A picturesque and easy-to-walk path offers many surprises, thanks to the superbly created series of mini-gardens embedded within the main large unit, combining vibrant colours and textures of rare exotic plants to offer the visitor a most uplifting and fulfilling experience.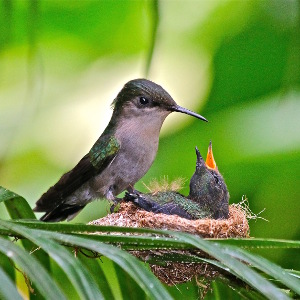 Discover
Challenge yourself to spot and identify up to 84 of the listed items as found on the large board - located at the bottom of the garden paths and many of the more unlisted ones as you will! A printed handout copy is also available for reference as you walk.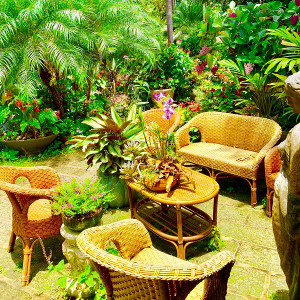 Relax
You can find your privacy and relax on one of the garden benches cosily hidden among the greenery as you go at your own pace in this self-guided tour of enchantment with botany and nature in this relatively space. Also meet and converse with others at the top house.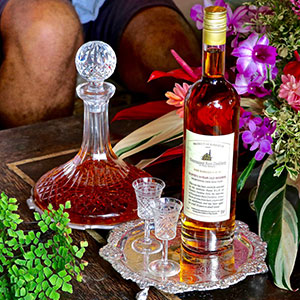 Refreshments
Meet the creator of this gem of a place: Anthony Hunte as you can be sure to be welcomed with fascinating stories, whilst enjoying refreshments such as: a glass of rum punch, selection of teas, coffees and cakes which can additionally be purchased.
Special occasions
Weddings
Special celebrations
Anniversary parties
Artistic Photo-shooting sessions
Special event of your choice...
Call to discuss any special event,
as we can accommodate small to medium-sized parties in our unusual, bohemian dining area located directly in the Garden.
Centrally Located
Hunte's Gardens, centrally located in lush hills of St. Joseph's, are conveniently accessible from all around Barbados. Just 20 to 30 minutes' drive from Holetown, or St. Lawrence Gap, not far from Flower Forest and Orchid World, they offer to garden and nature lovers one of the finest experiences one can find on East Caribbean Islands.